sculpture
American Pharoah, 2017
Bronze, 7 feet tall. Oaklawn Racing, Hot Springs, Arkansas.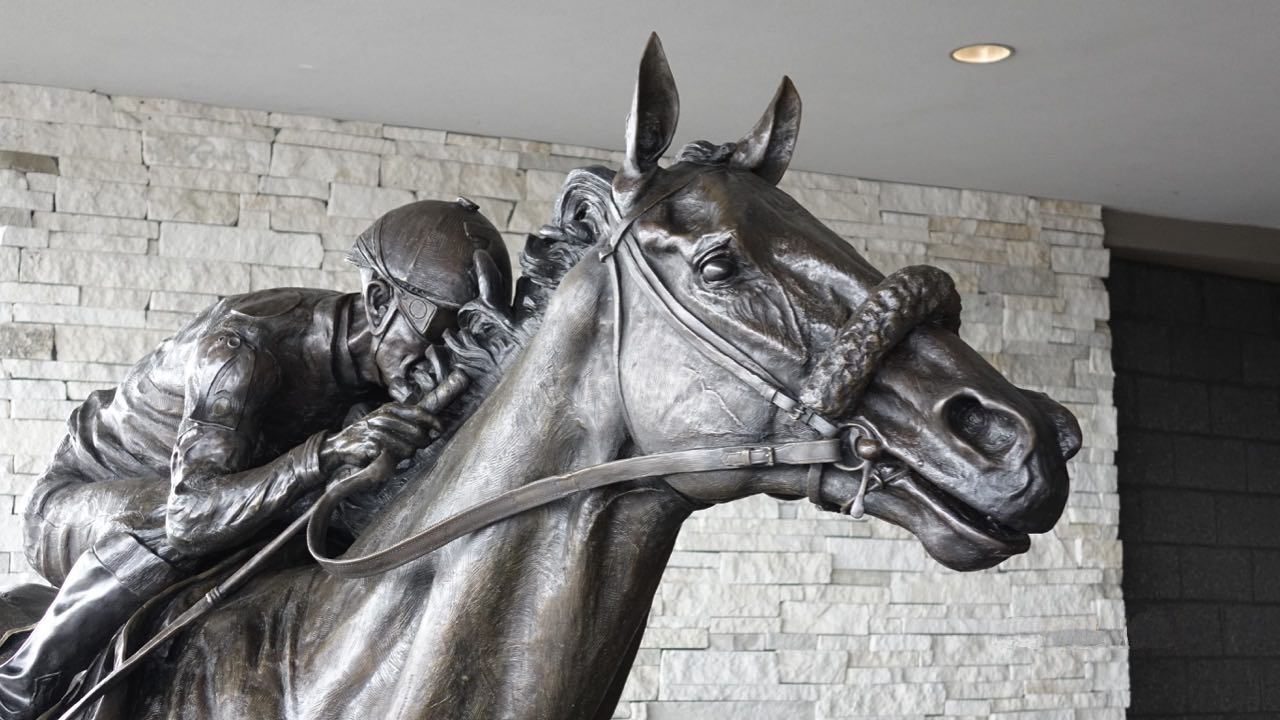 "James Peniston's full-scale, full-stride statue of American Pharoah [is] a perfect duplicate — down to its bulging muscles and veins — of the 3-year-old colt as he carried himself and jockey Victor Espinoza in the winter and spring of 2015 toward Triple Crown glory" — Arkansas Democrat Gazette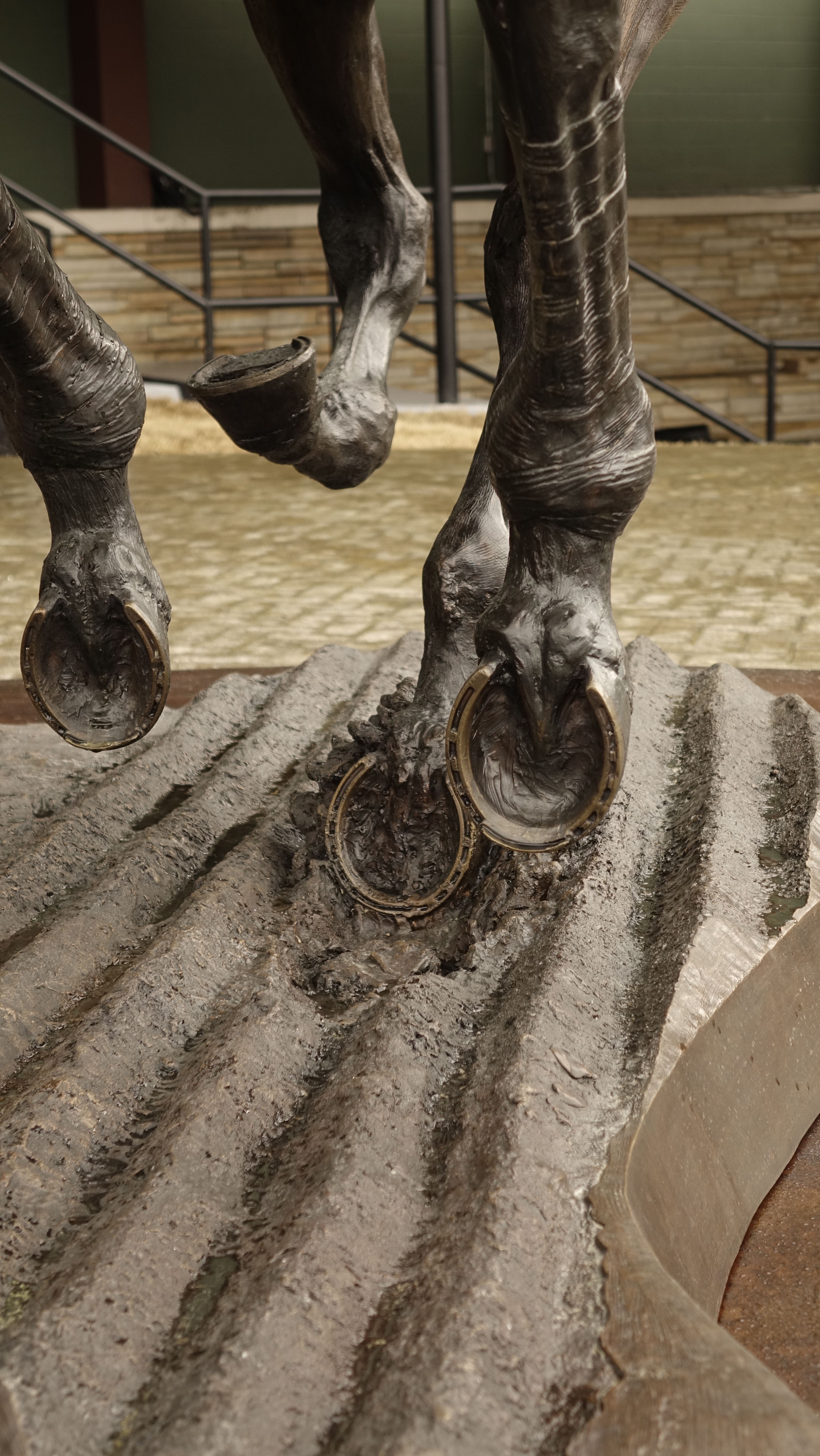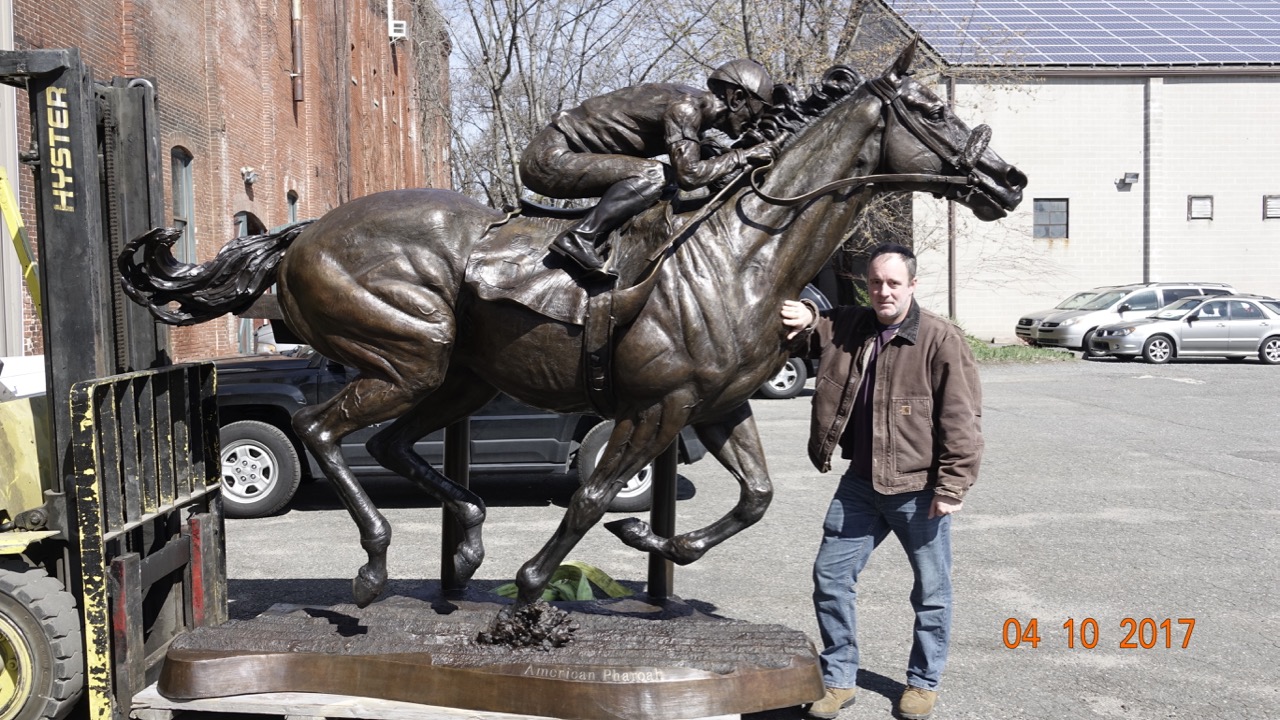 All photos of the sculpture "American Pharoah" on this page are released for use under Creative Commons Attribution 4.0 International (CC BY 4.0), with attribution to James Peniston Sculpture. This explicitly includes permission to reproduce these images of the artwork.
Contact
Send email to: james AT jepsculpture.com
Copyright © 2000-2018 James Peniston